Blackstone Griddle 36" Griddle
Thermapen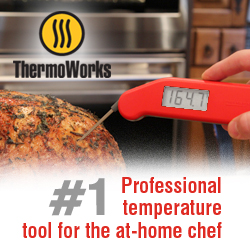 Shun Knives (This is the one I use)
Michigan Maple Chopping Block - I love this board. Performs well, keeps my knifes sharp, and less than a Boos!
Anova Sous Vide - This is one great tool that I didn't think I would EVER get or use. However, it gets used a lot!
Gloves - Best for handling meats, detailing cars, or whatever you need to keep your hands clean with. Nice and thick.
We love making waffles. Had a cheap one at one time and was worth a hill of beans. This one has done very well.